Accessories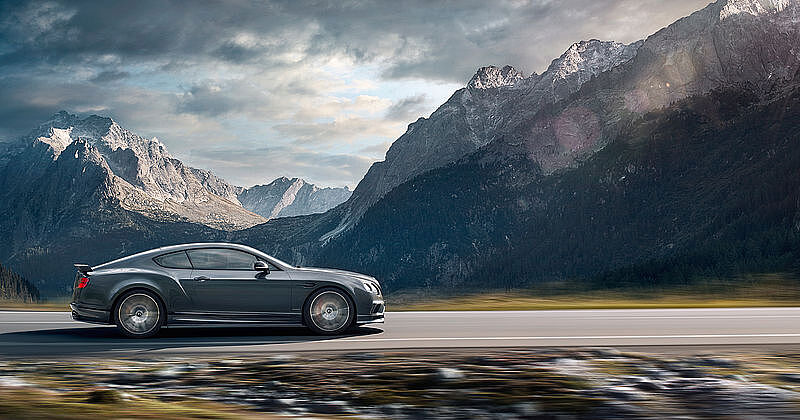 MAKE IT YOUR OWN
Your Bentley is the ultimate expression of your own style. Our Bentley accessories website guides you through each product & feature available, helping you discover new ways of personalising your Bentley. Making a car unique is no longer just the privilege of those ordering a new Bentley.
---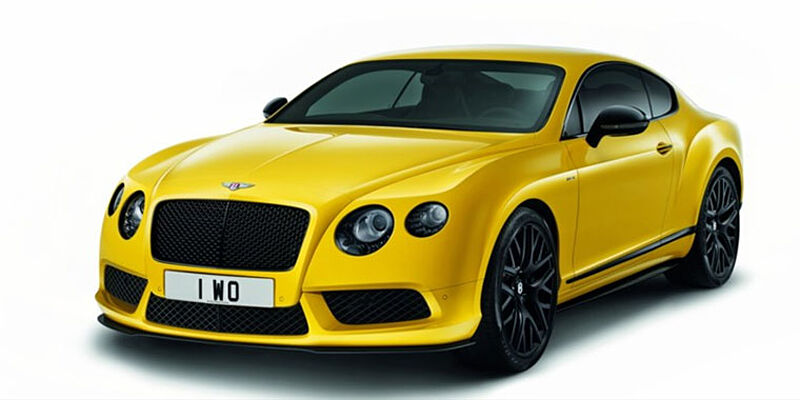 STYLING & RIMS
From Body Styling to Interior Trim Upgrades, we have features to suit every taste and personal preference. The W12 Titanium Sports Exhaust suits those looking to amplify the sporting prowess of the W12 engine, whilst the 21ʺ 10-Spoke Sports Wheels in Matt Black, inspired by the Bentley GT3-R model, transform the look of your car.
---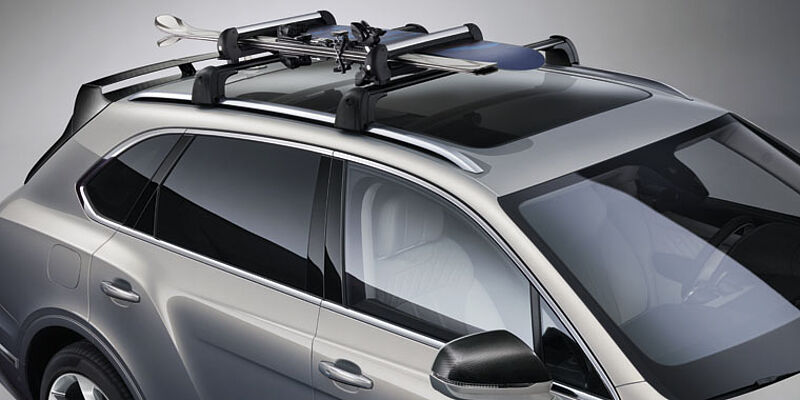 TOURING & ESSENTIALS
For outdoor pursuits and touring in all seasons; lateral Cross Bars, the Ski and Snowboard Carrier and the dedicated Roof Box have been specifically designed for Bentayga. Cyclists are also catered for with the new Tow-Bar-Mounted Cycle Carrier. For practicality, the Boot Overmat helps preserve the surface of your rear cabin whilst the Bumper Protector guards against scratches and scrapes during loading and unloading.
---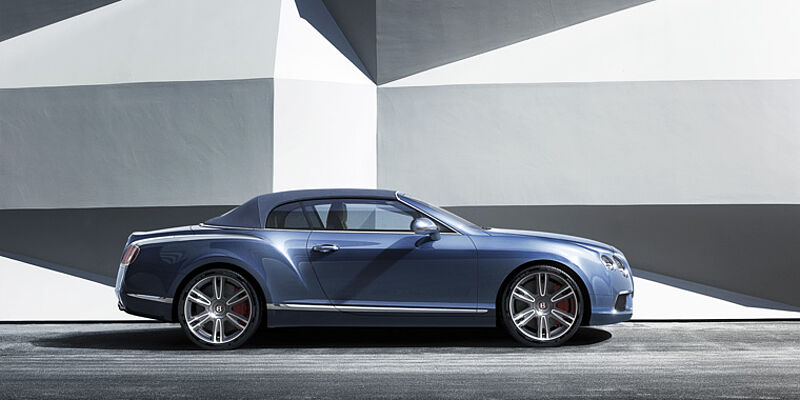 ASK OUR TEAM
Our collective team of Aftersales specialists have all the information you will need regarding the range of accessories available for your Bentley. If you have any queries relating to any of the products, please contact us for further assistance.
---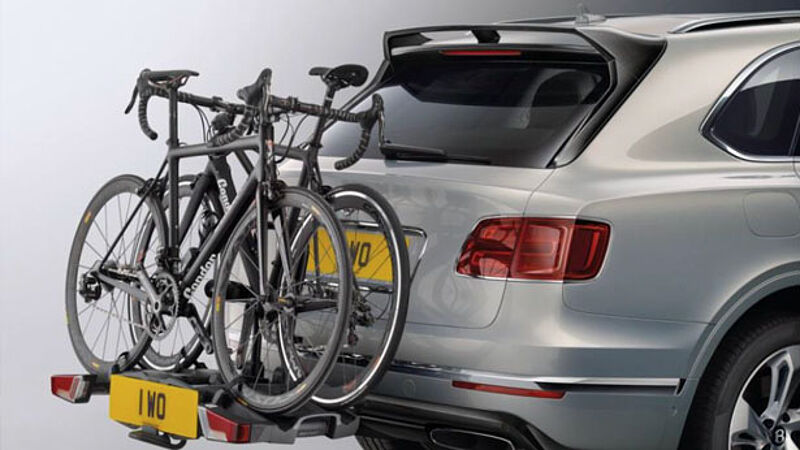 Bentayga Cycle Carrier
For Bentayga owners who are also keen cyclists, the cycle carrier accessory is a must. Mounted to Bentayga's tow bar, the cycle carrier can be retracted when not in use and allows access to the boot while attached, unlike some aftermarket alternatives. The two-bike carrier can accommodate two adult bikes, while the four-bike carrier can accommodate three adult bikes and one child bike. For more information, please visit your nearest Bentley Emirates showroom or call 800-Bentley (800 236 8539).
---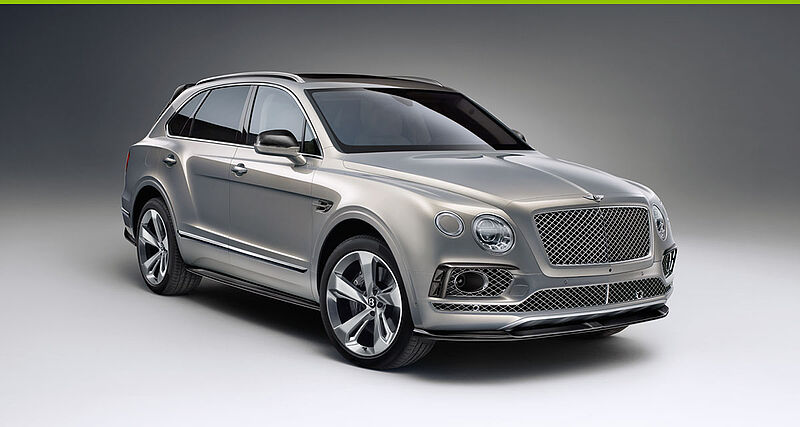 THE BENTAYGA STYLING SPECIFICATION
Your Bentayga is a truly remarkable vehicle - and now is there's a way to make it even more striking. The Bentayga styling specification enhances its sleek lines, lending it even more road presence and contemporary style. Crafted from high-gloss, black carbon fibre with a unique weave pattern, it includes a front splitter, air blades, side sills, a rear diffuser and boot lip detail - with every piece mirror-matched for symmetry, just like the veneers inside the cabin. Mirror cowls, a tailpipe finisher and even the 'B' wing vents are also finished in carbon fibre, for unrivalled attitude. All components go through the same rigorous quality tests as the original parts of your Bentayga - so they can be added to your car without compromise. To learn more about this stunnig addition or explore the range of possibilities for Bentayga with Bentley Accessories, please visit your nearest Bentley Emirates showroom or call 800-Bentley (800 236 8539).
---
Bentayga Biometric Secure Stowage
To give you and your family greater peace of mind, an innovative new feature – the Bentayga Biometric Secure Stowage – is now available from Bentley Accessories. This is the first time biometric technology has been used in this way. State-of-the-art storage. Built into the front armrest, the secure compartment can only be unlocked by a unique fingerprint. With the added option to store multiple fingerprints for the whole family, there's no need to worry about password combinations or PINs. Designed for convenience. The strong and spacious aluminium compartment is perfect for storing mobile phones, jewellery, sunglasses or watches and is lined with a rubber mat to prevent damage to fragile items. The unit also contains two USB ports and an integrated aux socket, so you can use it to charge mobile devices, whether they're inside or outside the box.
FIRST-CLASS ENTERTAINMENT
The Rear Seat Entertainment System has been specially designed to amplify your journey on the road. It enables passengers to access the internet on the go via the car's Wi-Fi connection and enjoy a wide range of entertainment options, right at their fingertips. A world of possibilities. TV, video entertainment, games, video calling, and media streaming can be accessed independently by two exquisitely designed 10.2" removable tablets, conveniently mounted on the back of the front seat headrests. Designed for the whole family. Turn a long journey into a luxurious holiday for every family member. The two separate tablets give each rear passenger the option to enjoy customised entertainment on their personal screen. Whether it's watching their favourite shows or listening to a playlist through a separate audio source, this innovative system is crafted around individual tastes. Taking you places. If you need to keep working while you travel, you can now join a meeting wherever you are. Video calls can be displayed on both screens using the mirroring feature or kept private with Bluetooth connected headphones. Whether you or your passengers want to connect to the world back home or escape from it completely, the Rear Entertainment System makes it simple.
Blackline is the New Black
Sometimes the details can make all the difference, and the Blackline Specification is no exception. By replacing the exterior body brightware with black-painted trim, the finish gives your car a sportier look that's as bold as it is dramatic. An assertive addition From the lower door trim to the headlamp and rear lamp surrounds, the Blackline Specification enhances the powerful design lines of your Continental GT, adding to the already imposing presence of the car.